Over the weekend I came across the works of Swedish artist Simon Stålenhag, who depicts a world where technology peaked and then for some reason regressed, leaving behind a society at 1990s levels amid the wreckage of what was achieved before. I'm not really an arts person, but I find this sort of thing very good: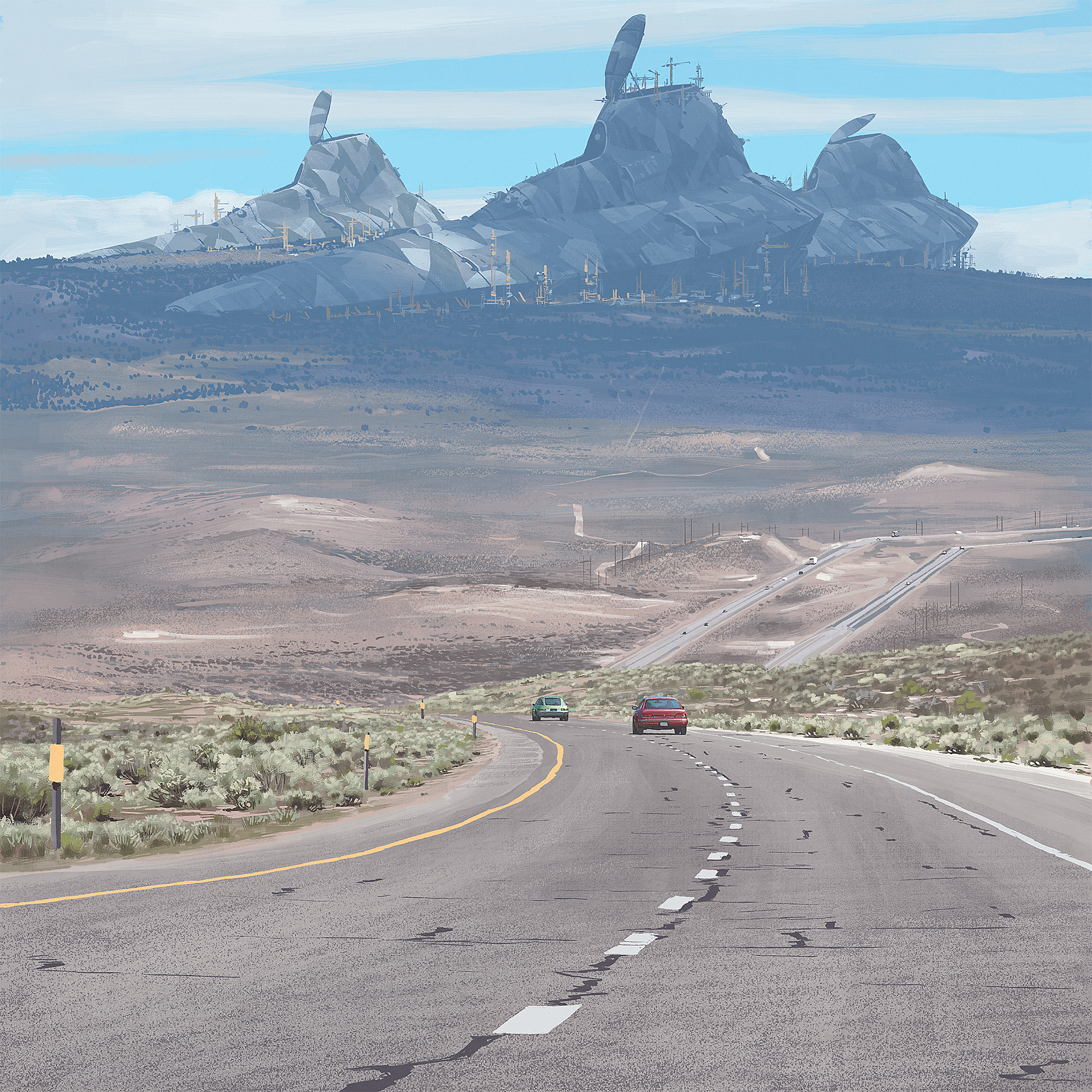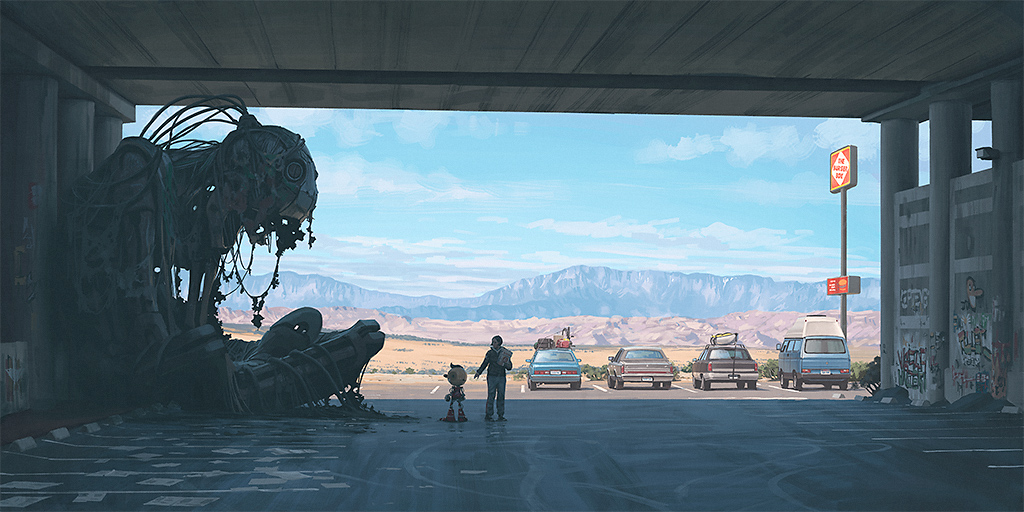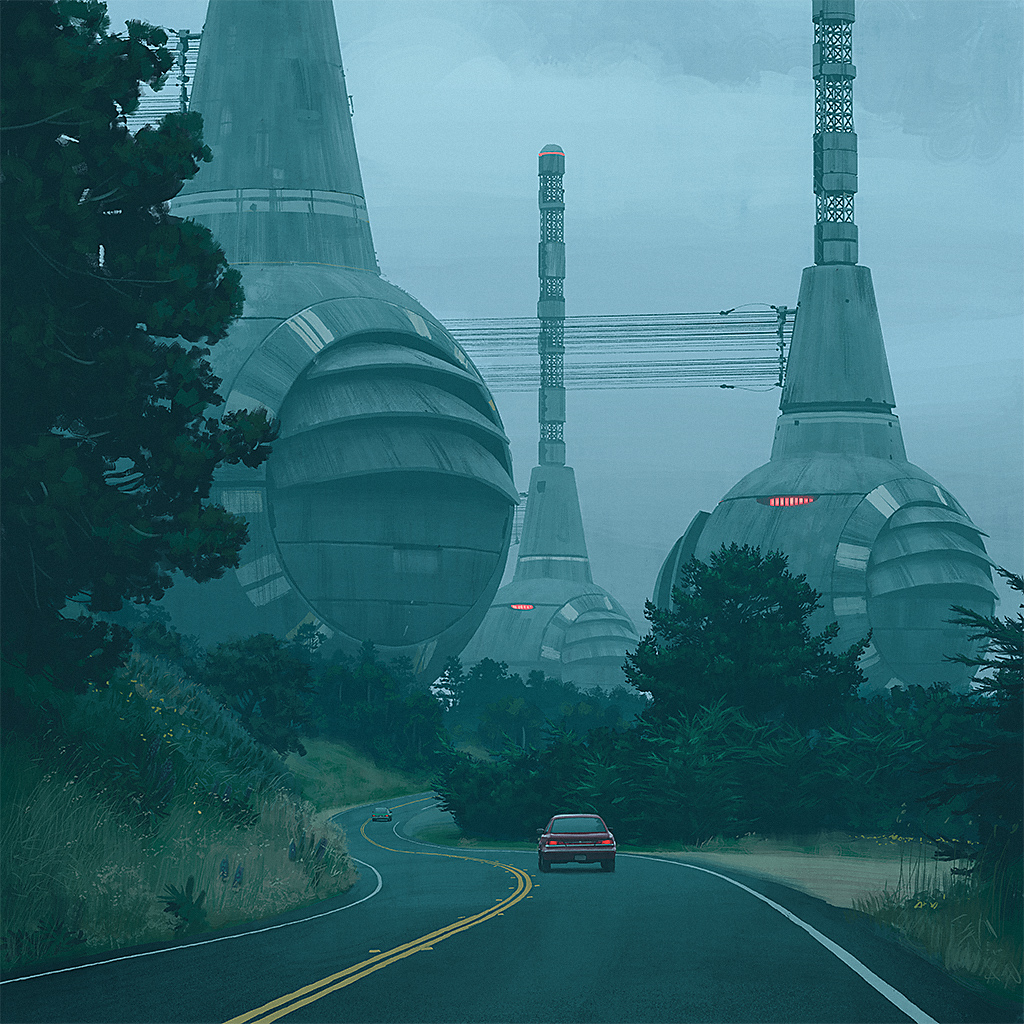 I find myself wondering what these weird machines and artifacts were, what they were used for, and why things went wrong. The pictures remind me of the Fallout series of video games, particularly New Vegas.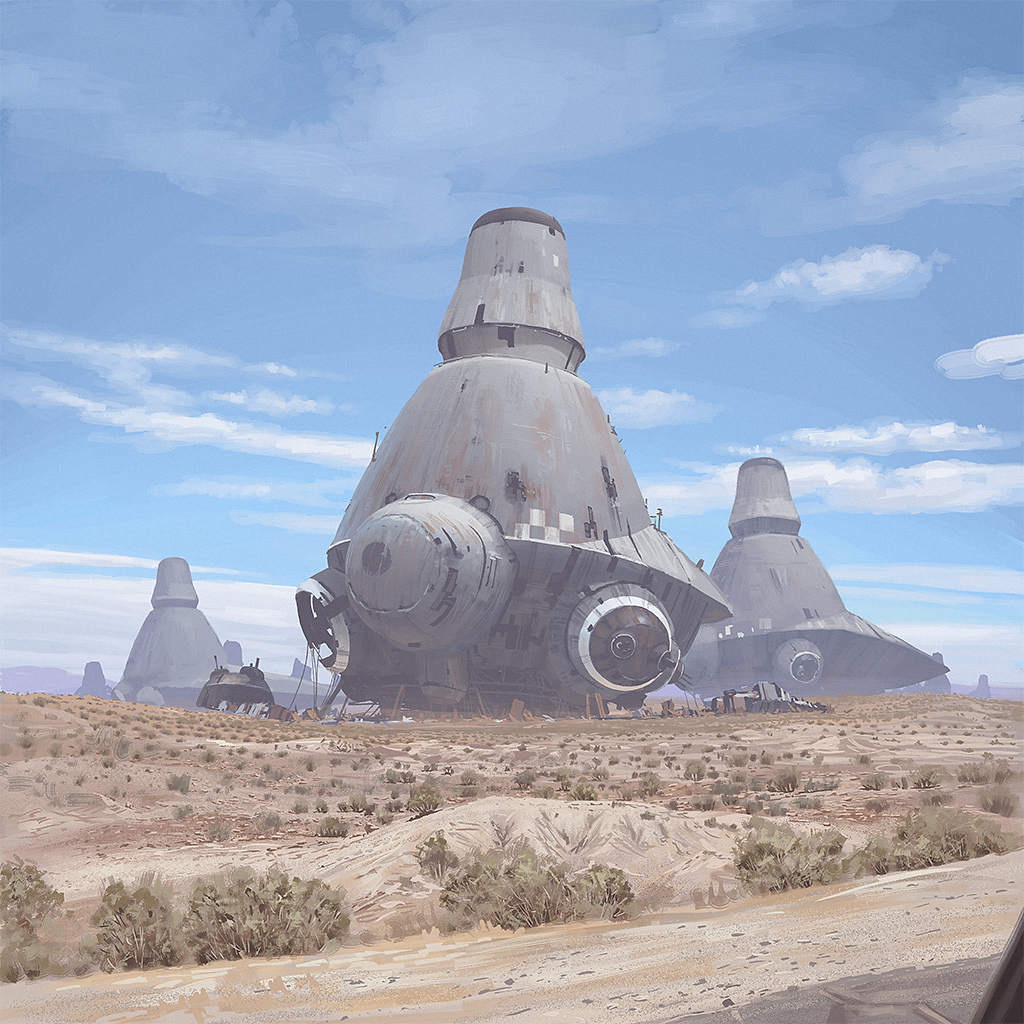 There's a definite noir feel to some of the pictures…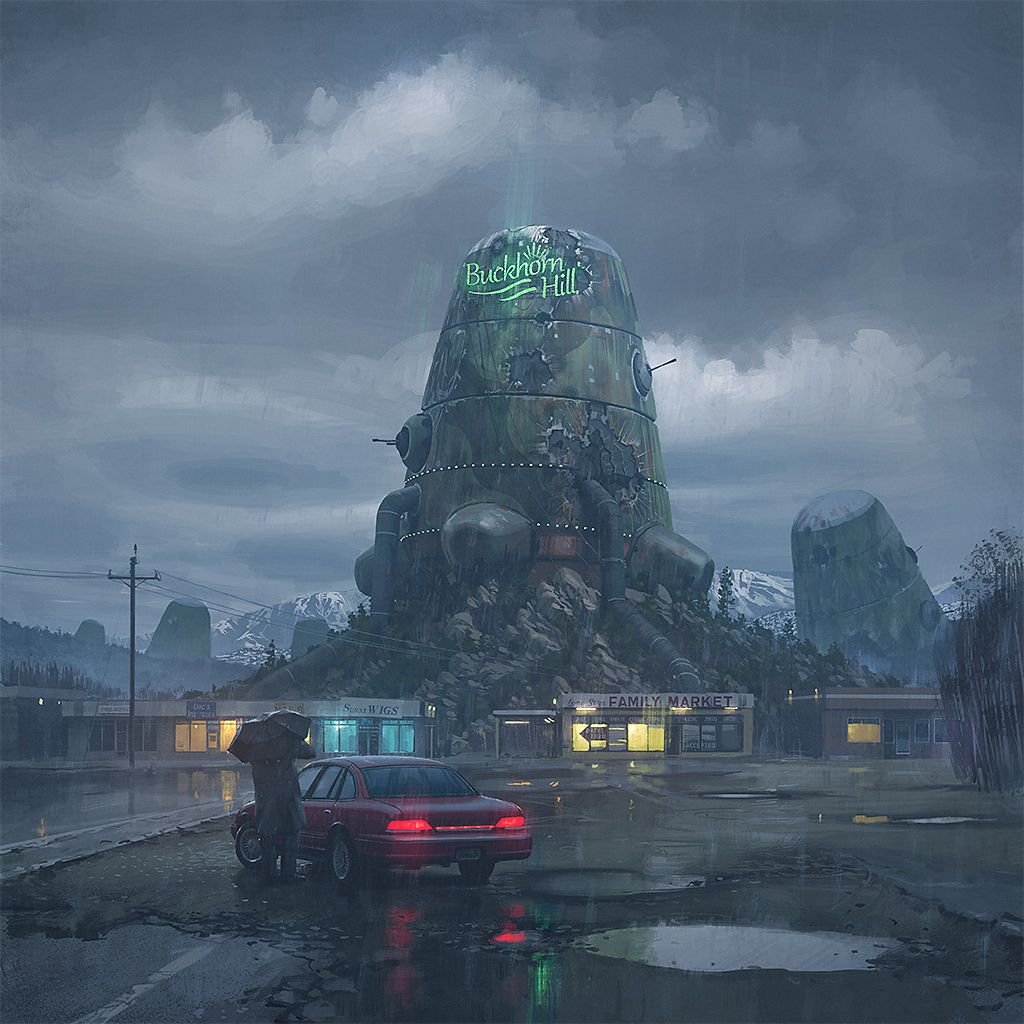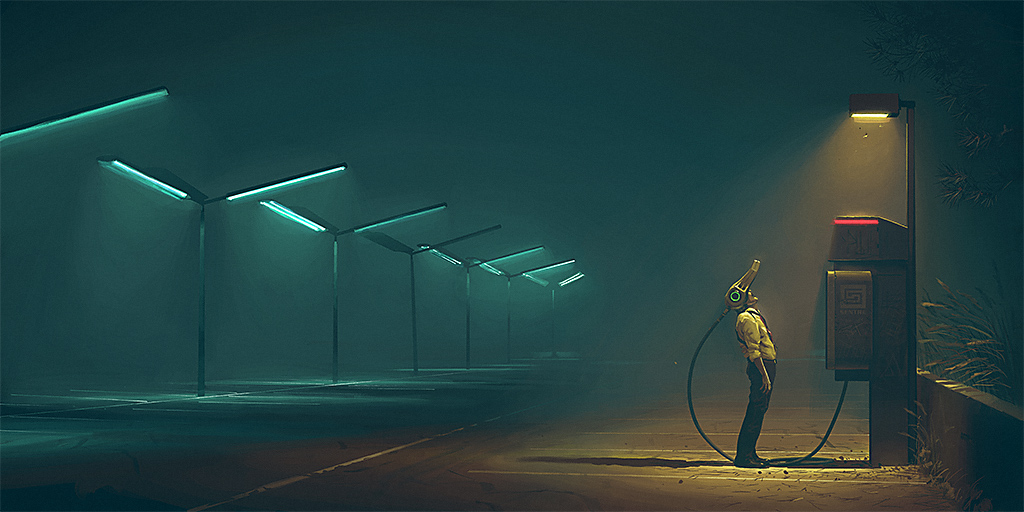 …especially the ones with police in.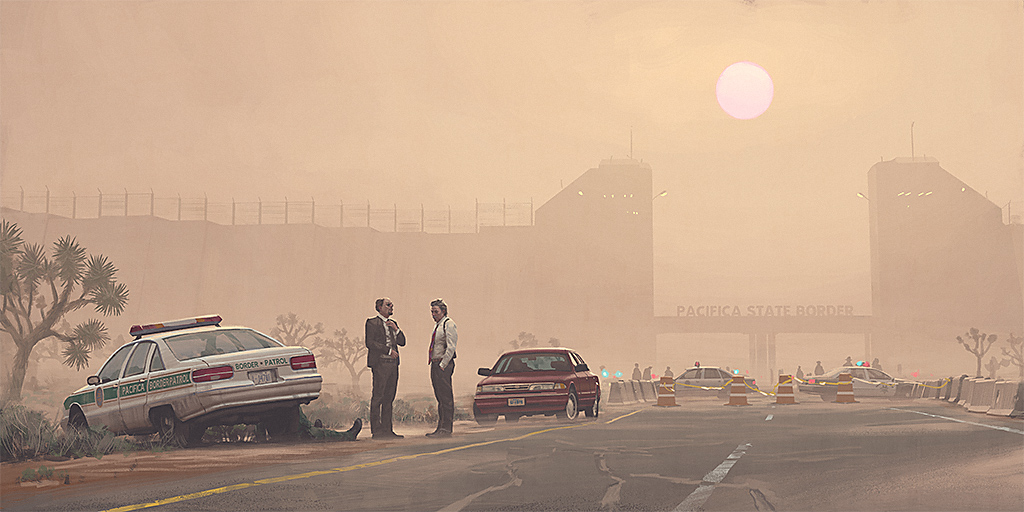 Simon Stålenhag's website is here.